BASIC INFO
Create unique nature-inspired home decor and more with beautiful real pine cones
How to make cinnamon scented pine cones?
method 1: buy some cinnamon oil from any place available, then pull them into water.
Kindly note that water volume should be the not too much, better the same volume with oil.
Put the pine cone into the water which already with cinnamon oil. then you can take it out and dry it, the smell will remain after natural air drying.
method 2: ground cinnamon. spray the powder into the pine cone and the scent will be remain.
How long will be the smell last for?
here is the one customer's remark:It's February.... they still smell amazing! I bought these for Thanksgiving........ and placed them in entryways and corners. For the holidays, I placed a few behind my entryway door and under a dining room side table. Every time you walk in, you get a very delicate whiff of pine and cinnamon. A welcome smell if you leave your home closed up for hours during the day. I stored the majority of the cones inside christmas stockings before putting them away. This is the second year I've done that and when pulled out (for Thanksgiving) they still smell amazingly fresh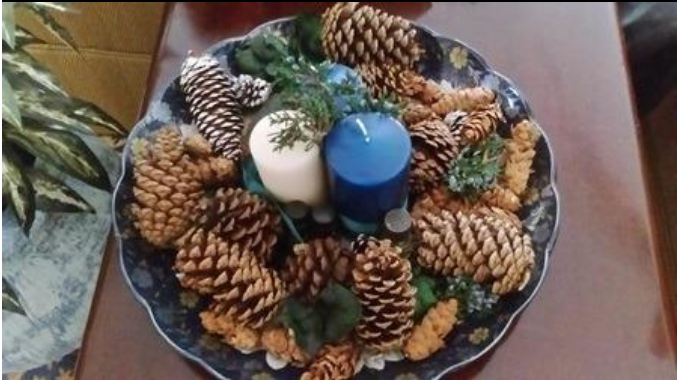 Now, we can offer you scented pine cones with good smelling and high quality.
Pls check with us for more details and samples.